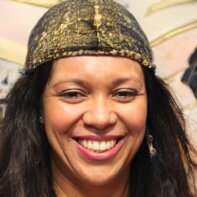 Tiny Lantern
I considered myself to be a witch who is deeply engaged in magic and tarot card reading. Unfortunately, I didn't have a professional mentor to learn from, so I learned from women who have the same abilities as me. Tarot reading is in my blood and I've got this talent from my grandfather. That is why I decided to devote my life to this practice. 
I have vast experience in spiritual practices. My own life path, happiness, disappointments, and traumas helped me develop a perfect combination of abilities and skills that help me see the things others can't see. I was also engaged in community and academic training that allowed me to see the proper direction for my self-development. Thanks to my skills and Master of Social Work degree, I helped a lot of transgender people and victims of sexual violence. 
Nevertheless, tarot reading is my main prerogative in both professional and private life spheres. I have got a Collective Tarot deck since 2013 and have been delivering tarot card reading for those who seek insightful advice. While tarot reading allows me to give spiritual assistance to people, I have always strived to share my knowledge with others. 
That is where my experience and writing talent decided my fate. Currently, I write for psychictherapist.info — the site dedicated to psychic readings and spiritual practices. I know a lot of nuances and pitfalls of this sphere, so my content is quite informative for both enthusiasts and experienced spiritual practitioners.
Articles Written By Tiny Lantern
Psychic Readings
Pages